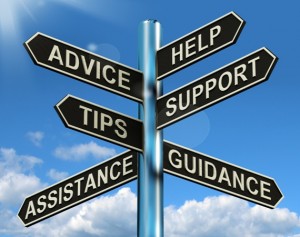 The world of internet marketing is a complex web of information, opinion and people wanting to take money from you if you want to take your first tentative steps in this area.
If I was to start again from day one, what would I do?  I've seen the industry evolve so much over the past 9 years or so but one thing has never changed. You can't do this on your own.  It is important that you surround yourself with others who are already making money in internet marketing.  This is easier than you might think.
One of the easiest methods of generating traffic is Forum Marketing.  The most popular forum is the Warrior Forum which is a gathering place for thousands of marketers of all levels of experience and abilities.  This forum contains hundreds of threads where members have asked questions about almost every aspect of marketing on the internet.  
Many of them ask how to get started but by reading the replies posted by the more experienced forum members, those who have been there for the longest time, or have made lots of posts and thanked by other members, you can gain invaluable information.
This will help you leap ahead of others who still think internet marketing is a 'get rich quick' scheme. Read their answers and understand marketing processes, or how to bring traffic to your website. There are technical threads which help you create your own website or create your own blog.
As you become more experienced you too can help others by posting your own replies from everything you've learnt. When you post a reply your profile signature is posted underneath your response. This can contain a link to your own blog or website, or affiliate link, or preferably for a product you have created yourself.
Take time out to learn forum marketing at the Warrior Forum. It costs nothing but it will take you in the right direction if you want to be successful in the world of internet marketing.
Please comment or share this post if it has been helpful to you.